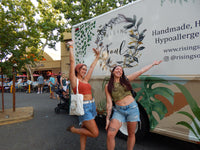 Our Brand Mission
We are a boho-hippie jewelry brand on a mission to inspire, raise souls, spread love & positivity, and help others feel confident & beautiful through the shared love of jewelry.
Rising Soul Community
We are building a community of free-spirited love, empowerment, positivity, fun, and kindness. We lift each other up and grow together, embracing the journey of becoming the most genuine, empowered versions of ourselves, and never forgetting to let out our inner-child. We are unapologetically living the life that makes us, as individuals, the happiest, and we cheer each other on along the way. This is what it means to be a part of the Rising Soul Community. We are all the same, yet made to be so unique. Let your one-of-a-kind light shine!
Lightweight
All of our designs are lightweight for a comfortable, all-day wear. For our druzy earring styles, we use imitation druzy crystals made from resin, giving you the look of the crystal without the weight of it.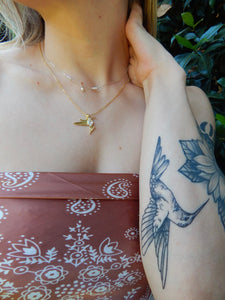 Hypoallergenic
All of our jewelry is Nickel and Lead Free, so it's hypoallergenic and perfect for sensitive skin. Wear them all day with no irritation or swelling.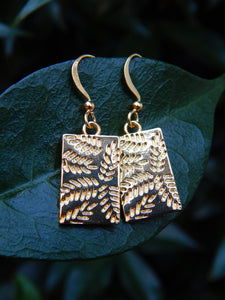 Metals
Our jewelry is 18k Gold plated/Silver plated, giving you high quality, non-tarnish pieces at an affordable price point. We also offer some raw brass styles.
To say I am obsessed with Rising Soul is probably an understatement. It is the most complimented jewelry I wear. I swear every time I wear it I get stopped. I have to pull up the website and show them. I have very sensitive ears but love earrings. This has made it easy with their hypoallergenic earrings. I don't have to worry about my ears being swollen at the end of the day.

My daughter is in love with her butterfly bracelet and with the clasp she can wear it on her little wrist. We get to share our love for rising soul together.

If you ever meet the owner she is the sweetest and truly passionate about what she does.

Ashley C.
I became a fan after purchasing my first pair at Threads Clothing Exchange...and now I have a small collection. Each pair of earrings is like a small unique treasure. It's hard to pick a favorite tho my real daisies might be. I can't wait to own more and add to my collection.

Ruby F.
I wore your earrings today and I am so, so happy. I have very sensitive ears, but with these ones I have felt Nothing all day!!

Sam H.
Literally some of the best quality pieces I've ordered online! They're unique, and they make you feel good. 10/10

Kalani W.
Love them. Beautiful and great quality. 

Michelle D.